Crispy and buttery grapefruit and thyme vegan shortbread make great gifts and are delicious when paired with a gigantic cup of tea.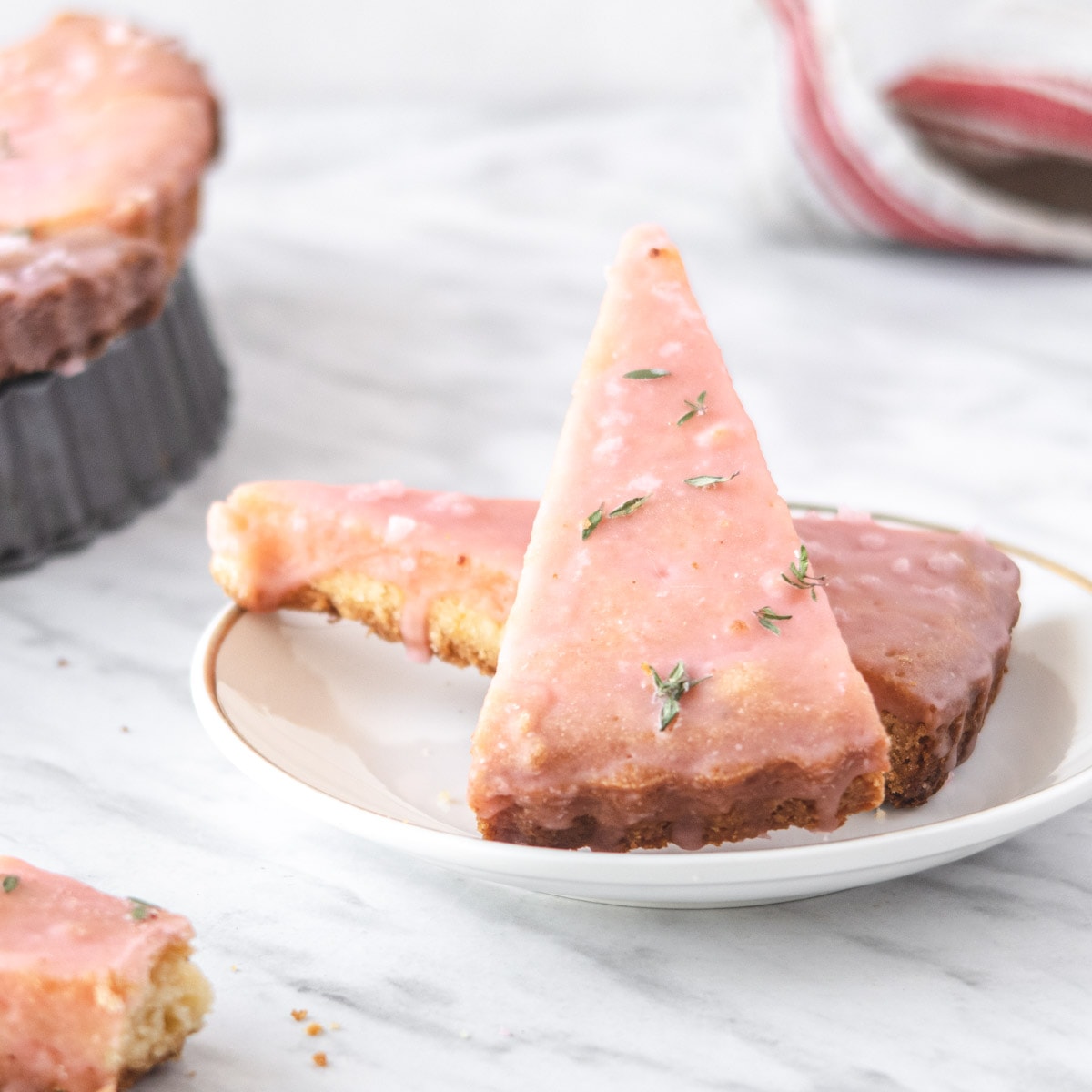 ---
Simple grapefruit shortbread cookies
These grapefruit and thyme vegan shortbread cookies are so simple to make that frankly I don't have much to say about them, other than they are delicious and you should definitely make them yourself (……and not share them with anyone 😛 ). 
There is no dough rolling to do and the shortbread dough is made quickly in a food processor. You simply need to press in the tart pan (or springform cake pan in a pinch) and bake! Soon, your whole apartment ( or house) will smell like cookies and joy. 
They might even disappear before you have a chance to give them away as presents since they are soooo delicious.
These vegan grapefruit shortbreads are crispy and crunchy, but if you are looking for a more tender and melt-in-your-mouth shortbread, go check out my traditional gluten-free shortbread recipe!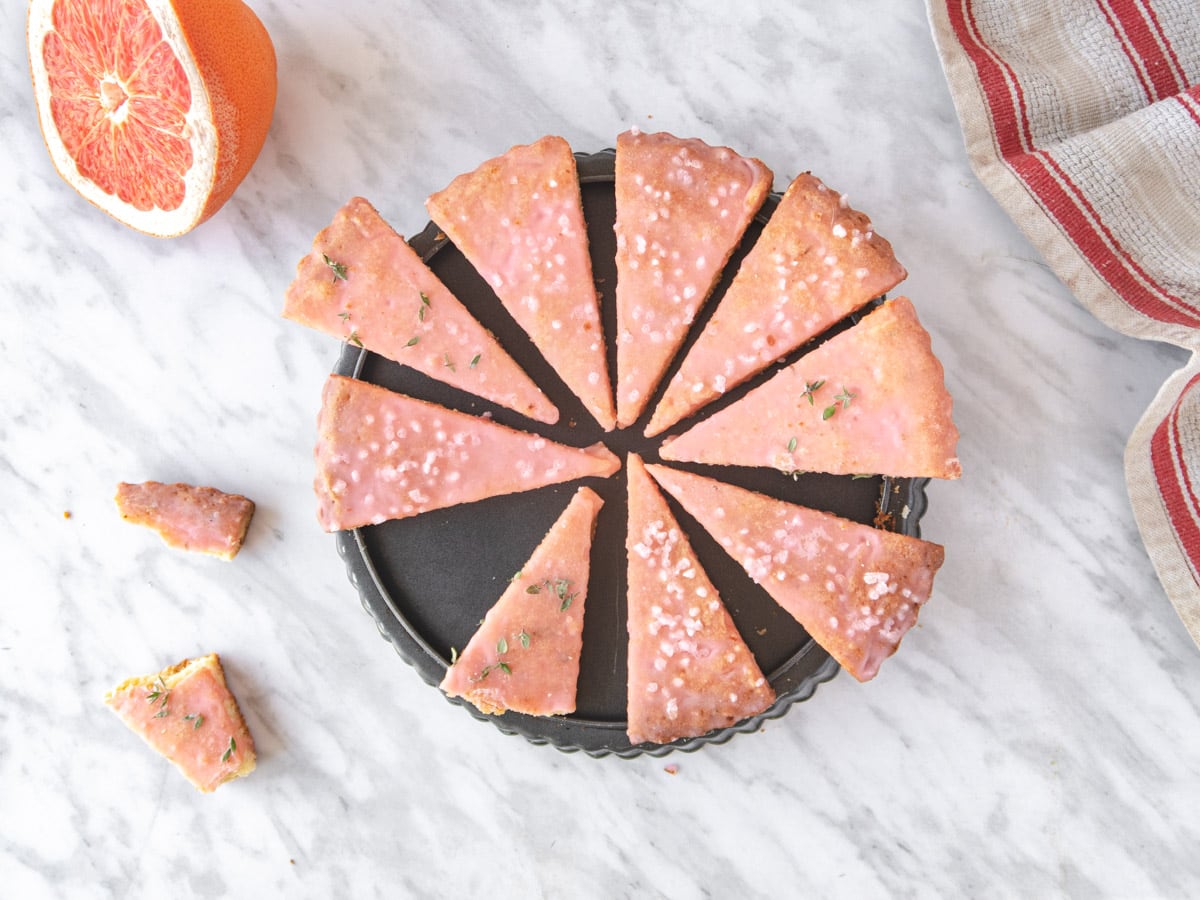 Dipping Tips + tricks
Instead of making a thick glaze for dipping, which could potentially break the cookies during dipping, make a thinner glaze and double-dip each cookie, letting them dry between each dipping.
A shallow bowl with a flat bottom and a large surface area is best to glaze these grapefruit shortbread cookies.
If you don't want to dip the cookies, you can make a thicker glaze by using only 1 to 2 tbsp of grapefruit juice in the icing and drizzling it on top of each cookie with the help of a pastry bag or a freezer bag with a corner snipped off.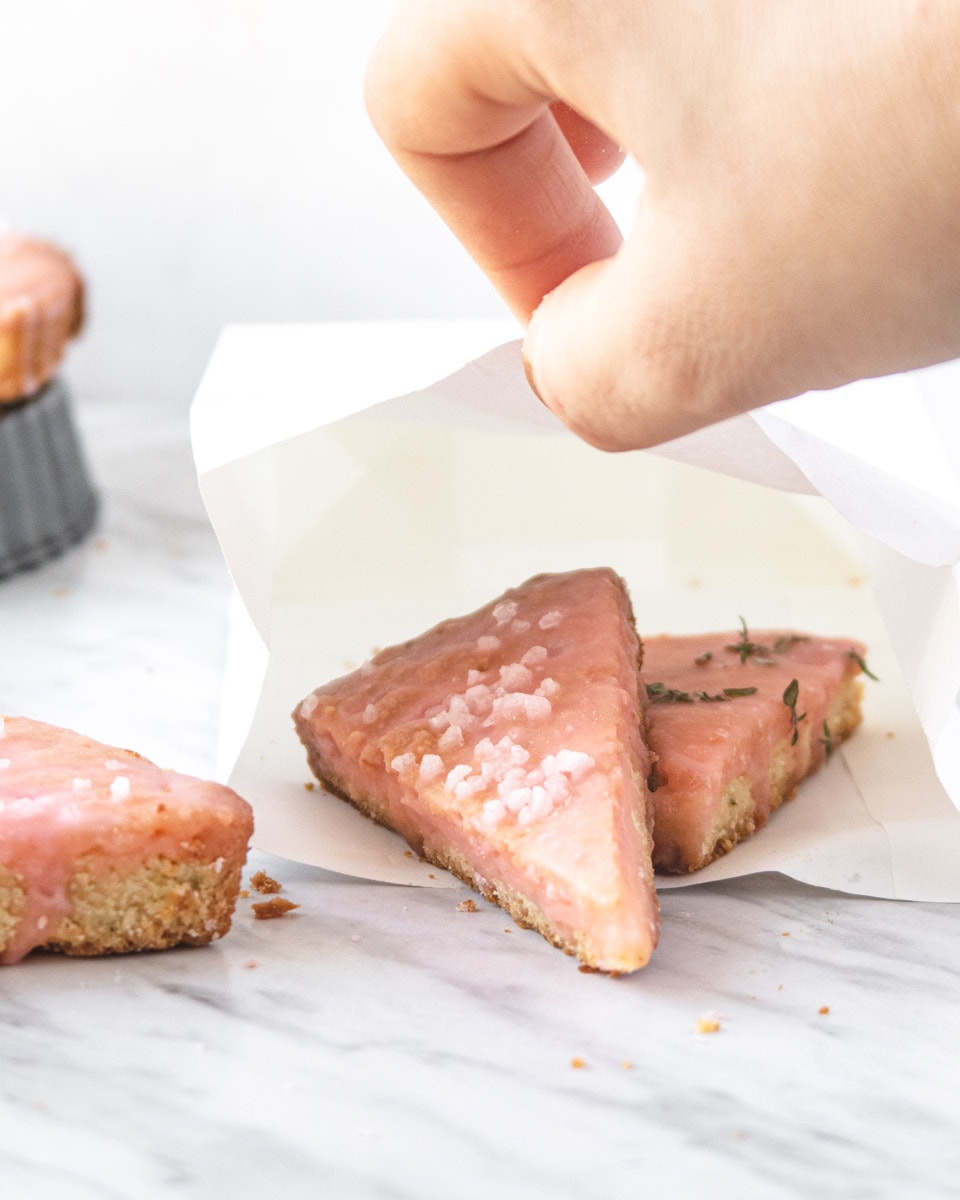 Storage
Store these vegan cookies preferably in a single layer in an airtight container. If you need to stack the cookies, place a piece of parchment or wax paper between layers.
Store at room temperature for up to 2 weeks or in the freezer for up to 6 months. If you decide to freeze them, I recommend glazing the cookies only after they have been defrosted.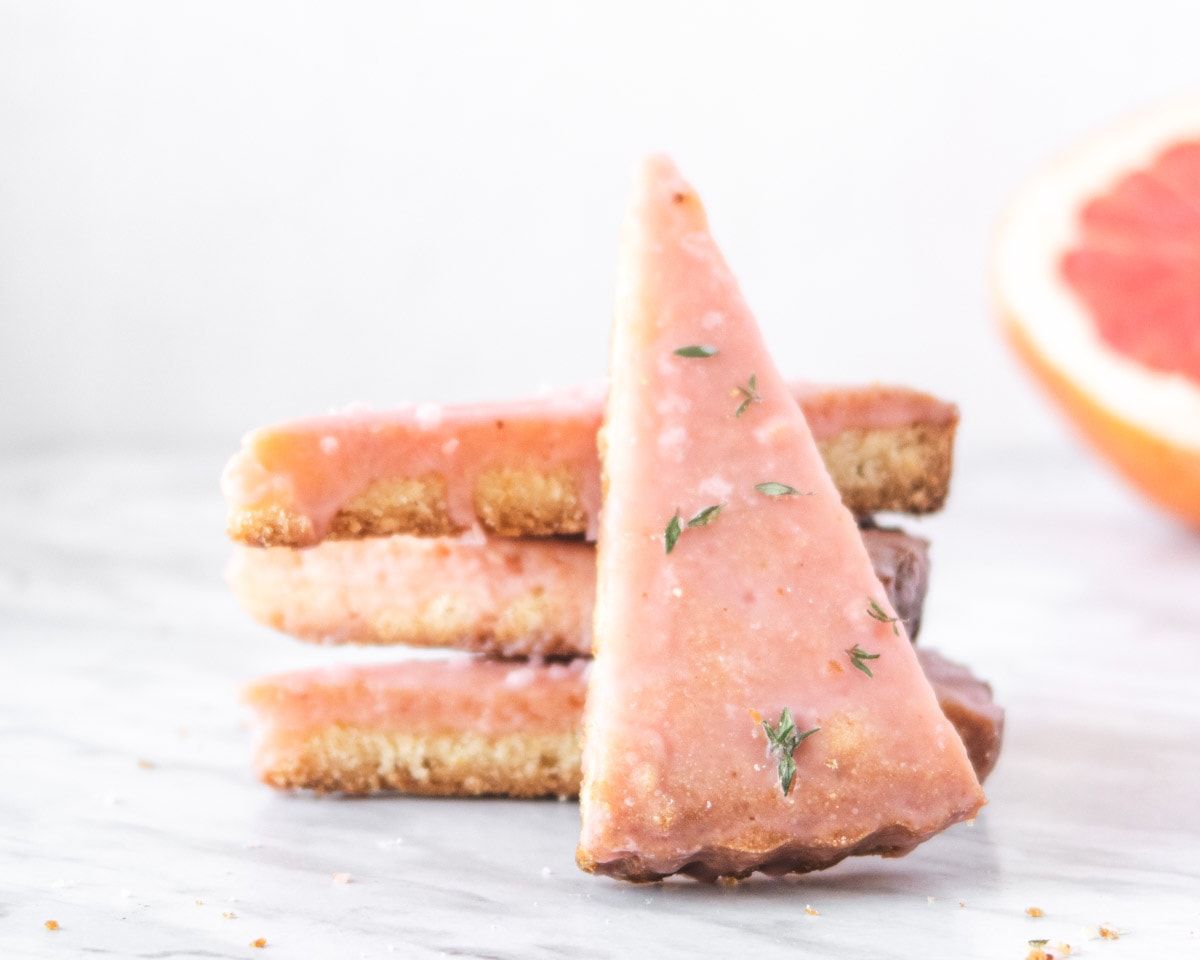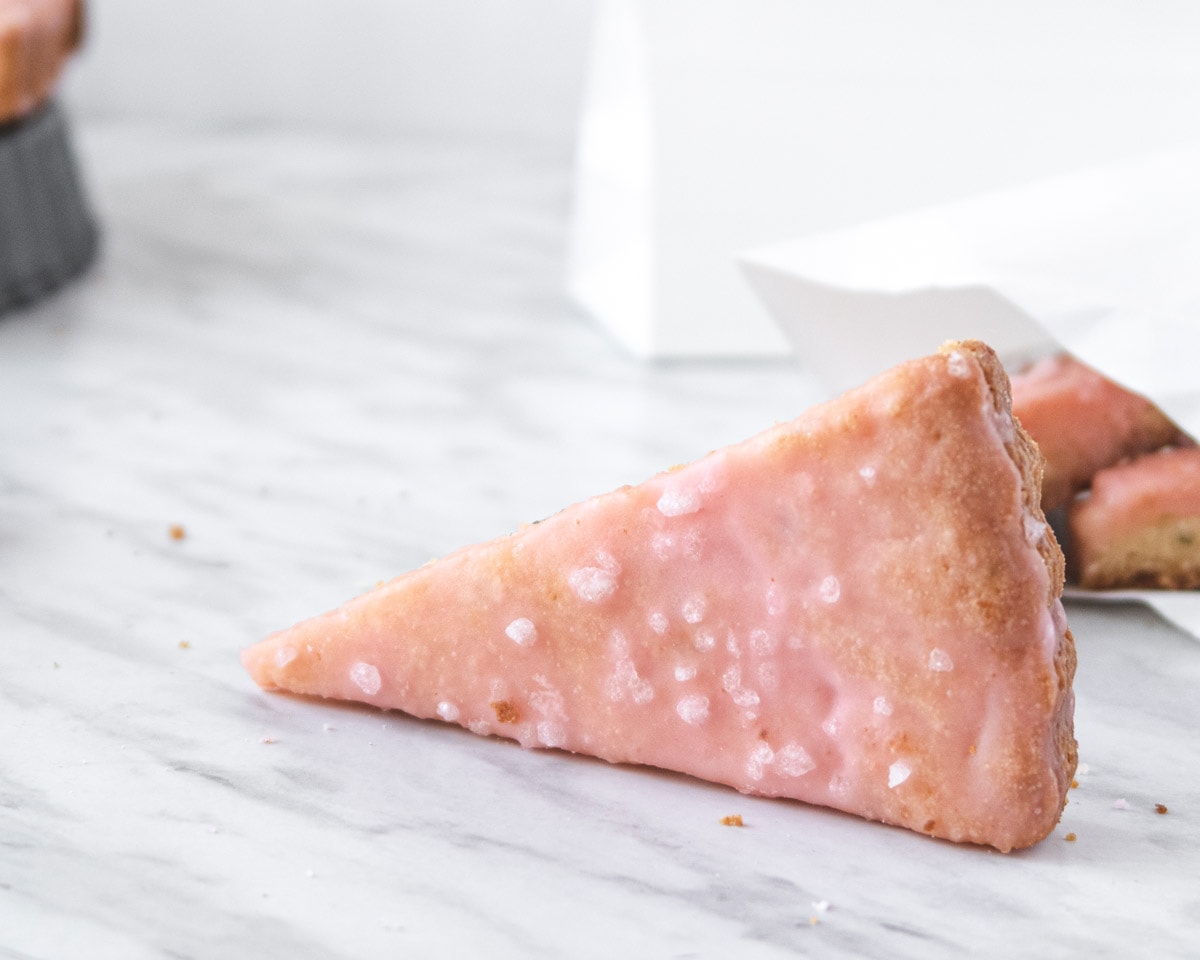 Did you try this recipe?
Don't be shy and let me know how it went! Leave me a comment below and share a picture on Instagram !