This vegan chocolate shortcrust pastry ( or pâte sucrée au chocolat) is a great sturdy base to create the most whimsical chocolate pies, tarts, and tartlets.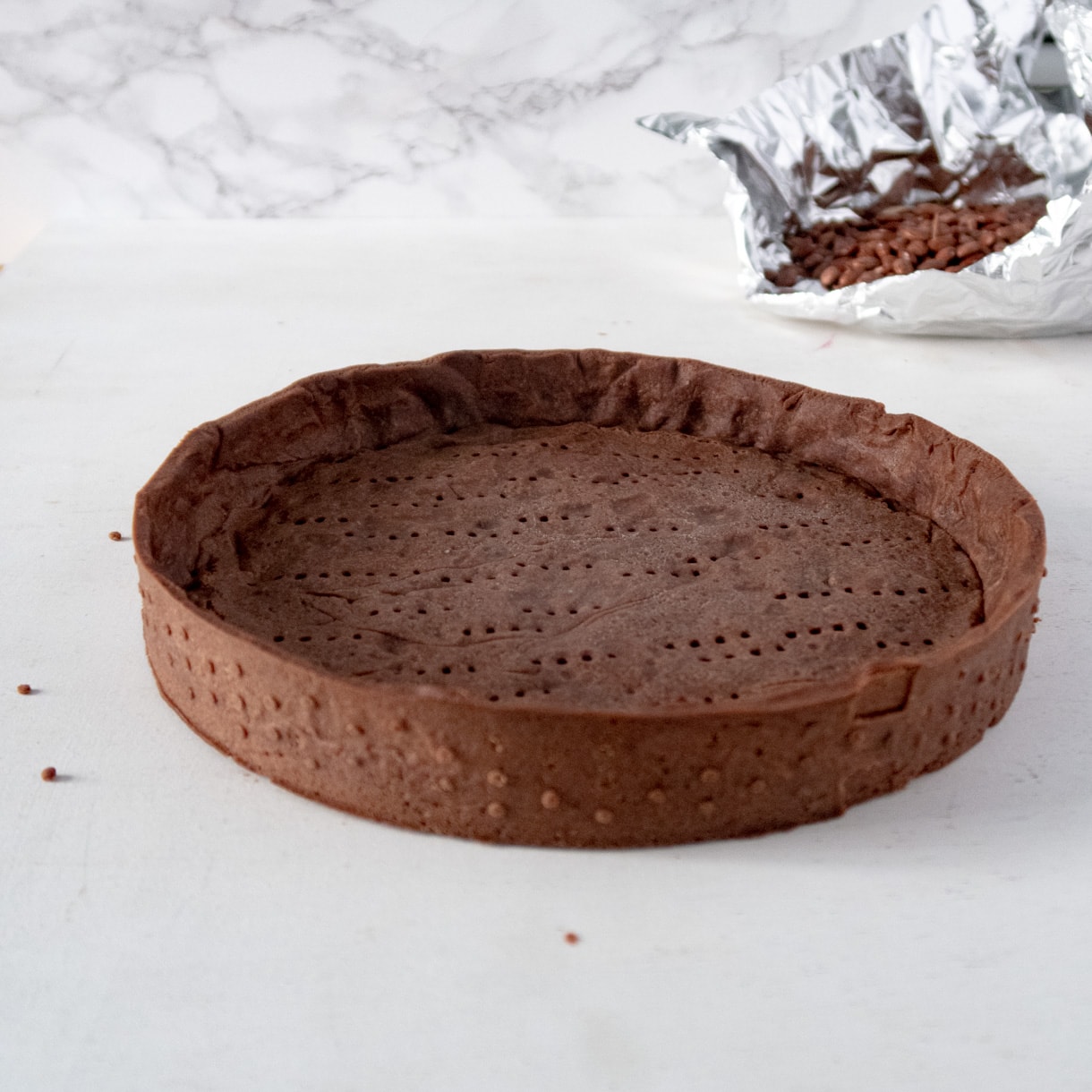 Feel free to skip straight ahead to the recipe if you are a shortcrust pastry pro. I also keep this blog strictly professional, so you won't find any personal life stories on here, just useful pastry information.
---
What is a shortcrust pastry
Shortcrust pastry is a type of sturdy pasty dough often used to make tart shells.  What makes a pastry "short" is the fact that there are no distinctive butter pieces in the dough, compared to classic flaky pie dough. The final texture of a shortcrust pastry is more crumbly instead of flaky and resembles a shortbread cookie.
RELATED: Try my classic vegan shortcrust (pâte sucrée) recipe if you are looking for something a bit more classic for your next tart project.
Methods to make shortcrust pastry
There are actually 2 methods to making shortcrust pastry, the creaming method and the crumbling method. This recipe uses the creaming method but you can easily switch between one or the other depending on your preference.
Creaming Method
With the creaming method, the butter and sugar are creamed together before the eggs ( or aquaflaxa in this case) are added and then the flour. 
While you are creaming the butter and sugar together, you want to do it until they are incorporated and no more. If you mix for too long, you will incorporate air bubbles which will make your dough more fragile.
Crumbling (Rubbing-in) method
With the crumbling method, the butter is crumbled and rubbed into the flour and sugar mixed together until it reaches a coarse sandy consistency. You do not want to see big pieces of raw butter at this stage, since this is not your classic pâte brisée ( or American-style dough).
Then the eggs (or vegan egg replacement) are added into the flour, sugar, and butter mixture and mixed until a dough is formed.
Frequently asked questions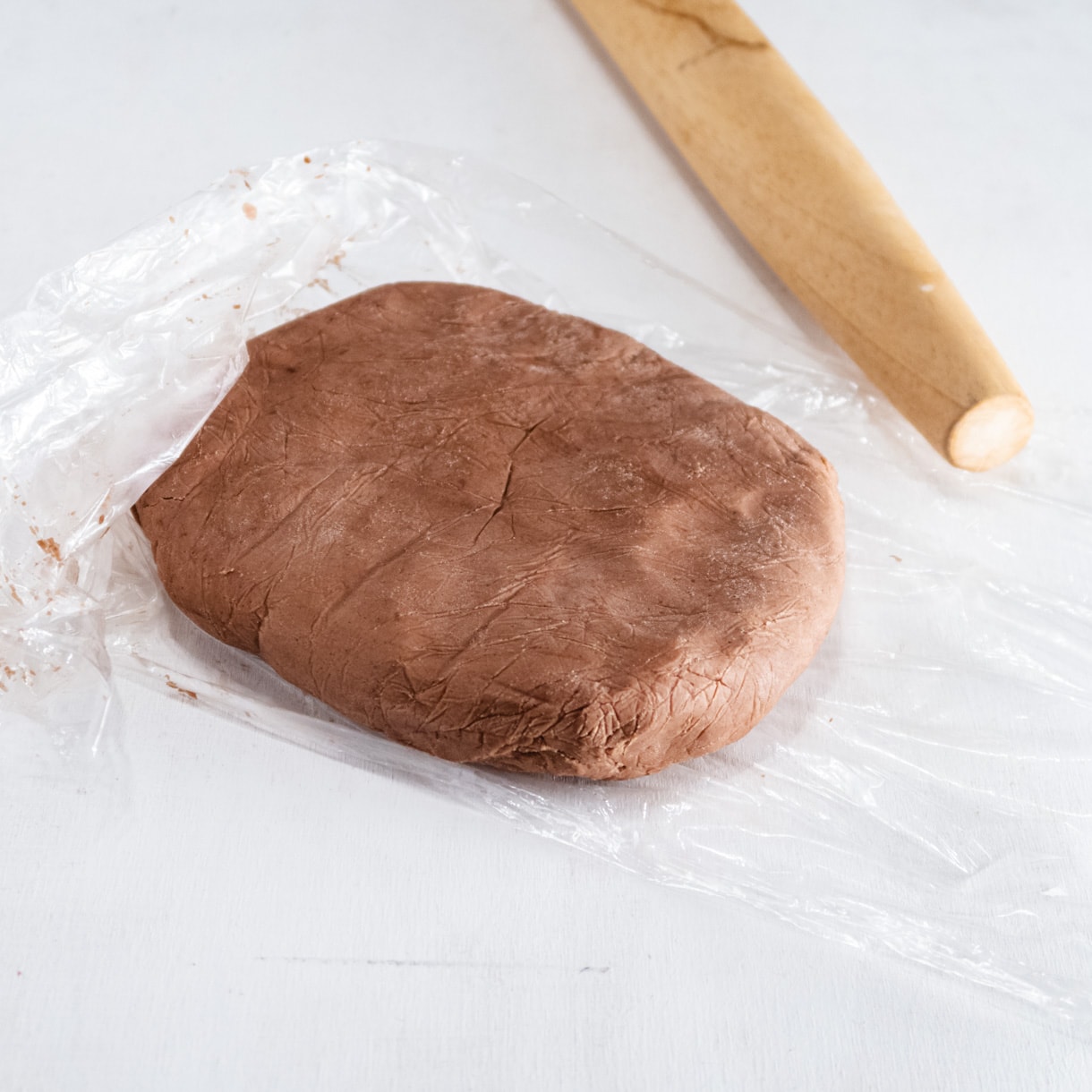 Tools
You will need the following tools to make this vegan chocolate shortcrust pastry recipe:
Stand mixer, or hand mixer
A large bowl , if using a hand mixer
A sieve
A dough scraper, optional
Recipe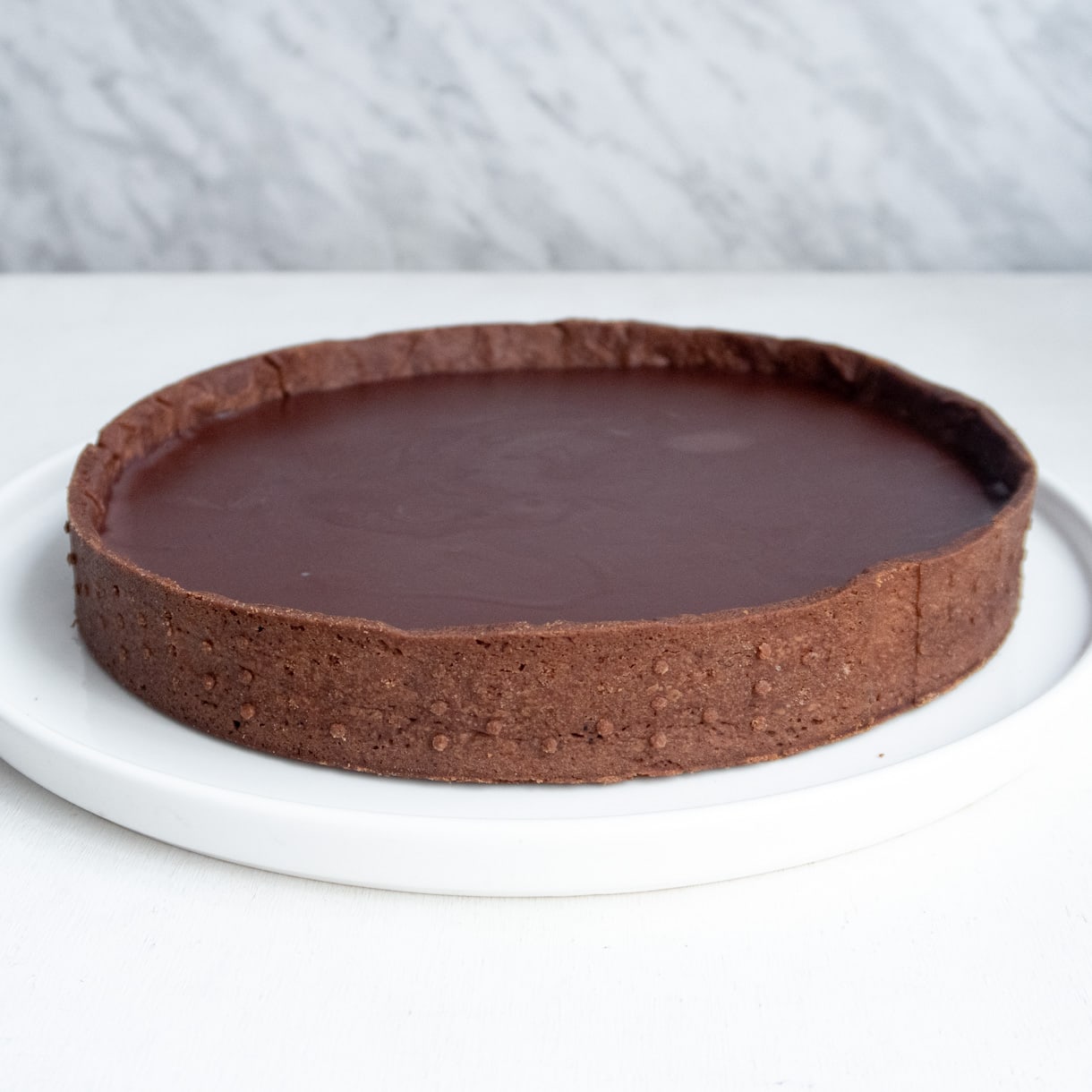 Did you try this vegan cacao shortcrust recipe?
Don't be shy and let me know how it went! Leave me a comment below and share a picture on Instagram !