Bite-sized vegan almond financiers make the best on-the-go snacks. These treats are crowd pleasers that are very easy to make and customize.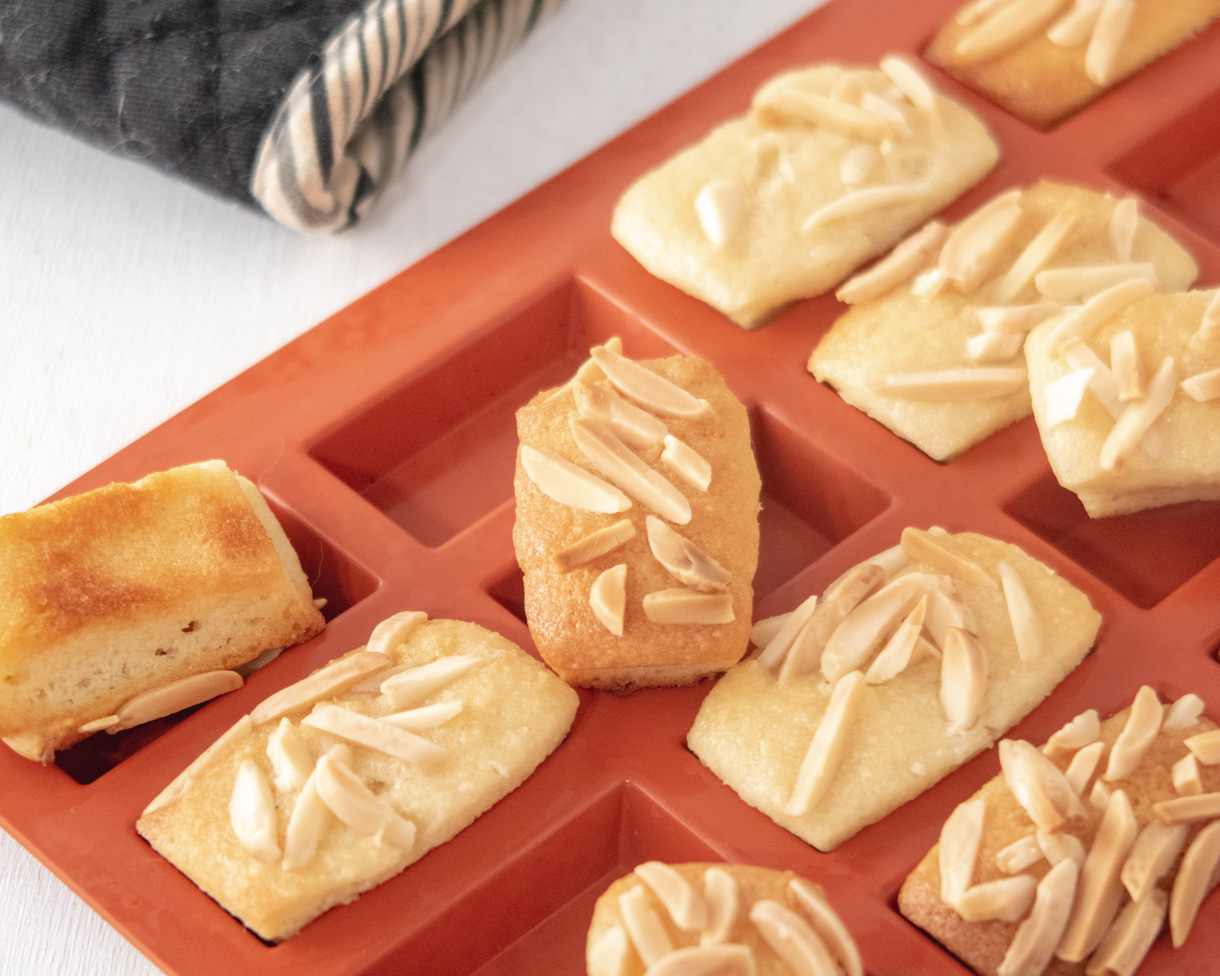 Financiers are small almond-based cakes that come straight from France. They were originally made with surplus egg whites but this version is 100% vegan, egg-free and dairy-free. You can expect small golden cakes with crunchy edges and a tender center when you make this recipe.
This vegan almond financier recipe is:
Great as a bite-sized sweet snack. Kids and adults love them!
Very easy to make and does not require any fancy tools
Great for gift giving
Very customizable with your favourite flavours
Omit the rum if you are making this recipe for kids. I also love to bring them in my lunchbox to work but do not bring these in nut-free spaces.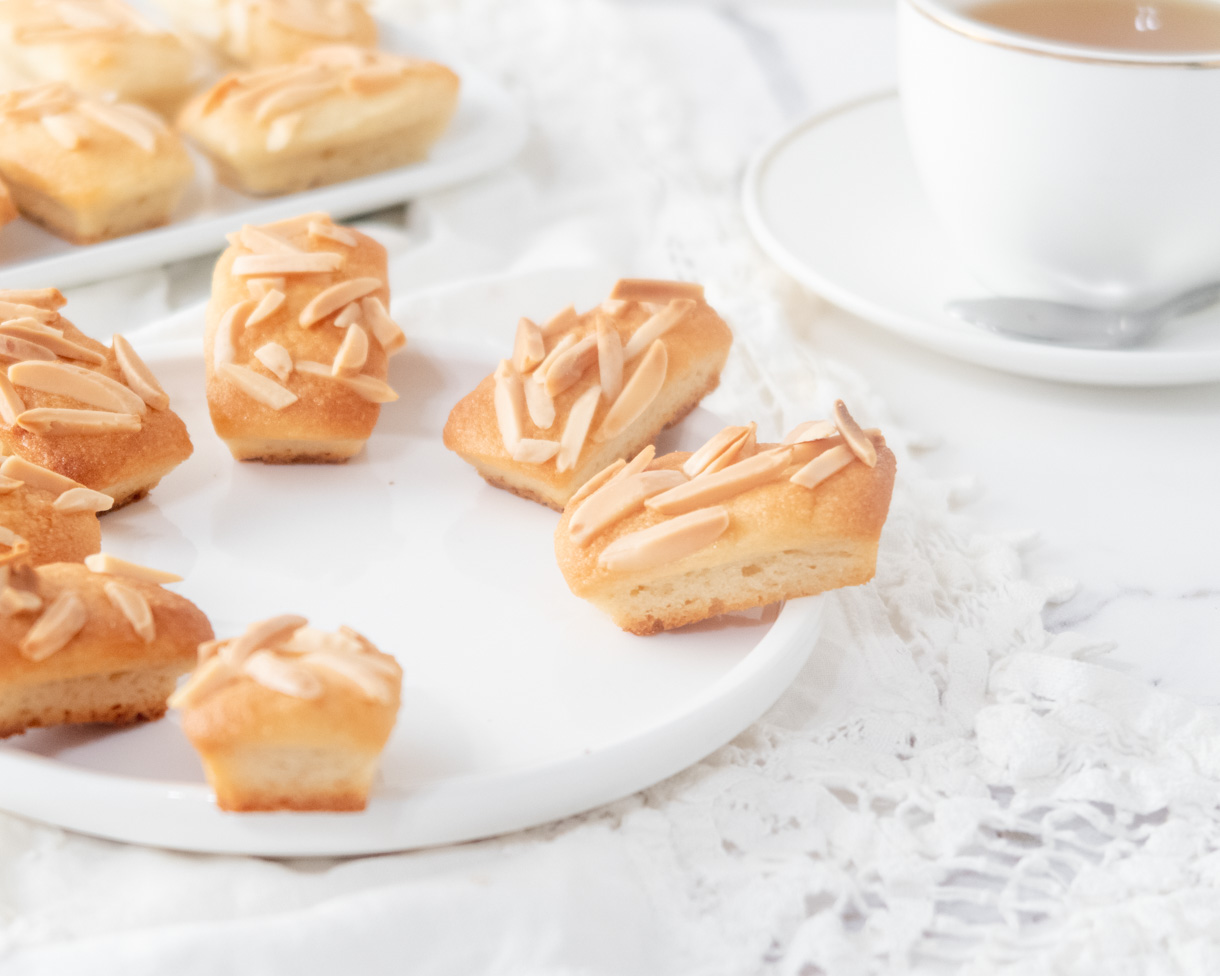 Jump to:
📋 Ingredients
Make sure you have all the following ingredients on hand before starting this vegan almond financiers recipe.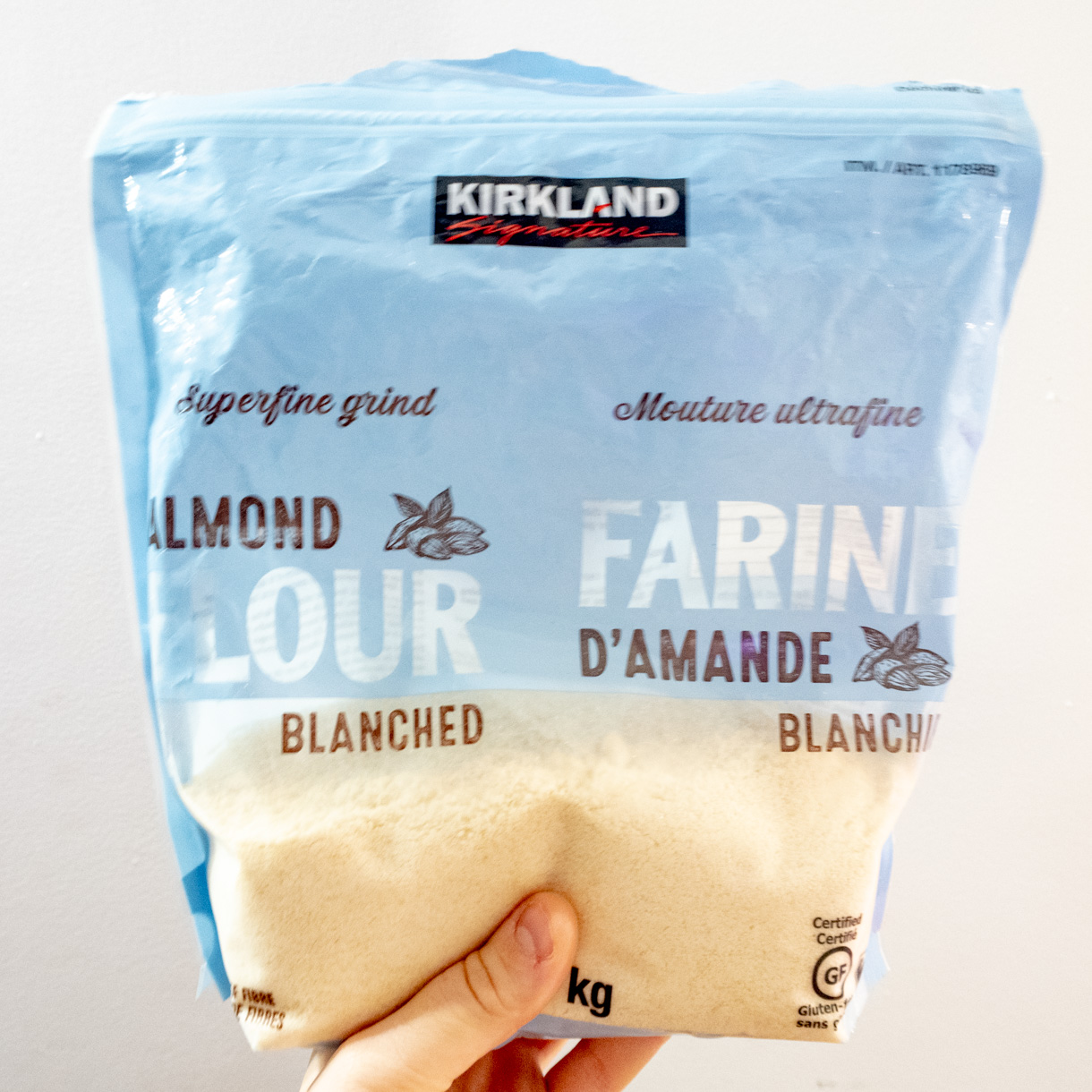 Silken soft tofu, or plain soy or coconut vegan yogurt. This replaces the eggs in the recipe.
Powdered sugar, don't forget to use a bone-char-free brand
All-purpose flour
Almond flour, or finely ground almonds. Try to find a product that used blanched almonds, but it will also work if the almond skins are still there
Fine sea salt, or table salt
Baking powder, make sure it's fresh!
Vegan margarine, I use the soft kind that comes from a tub and is usually salted. I use the Crystal brand margarine. 

Substitution: Neutral vegetable oil (canola, peanut,  corn, etc) will work but won't be as flavorful.  

Almond extract for an extra almond punch but you can also use 1 teaspoon (4g) of vanilla extract 
Dark rum, optional
Sliced or slivered almonds
See recipe card for quantities.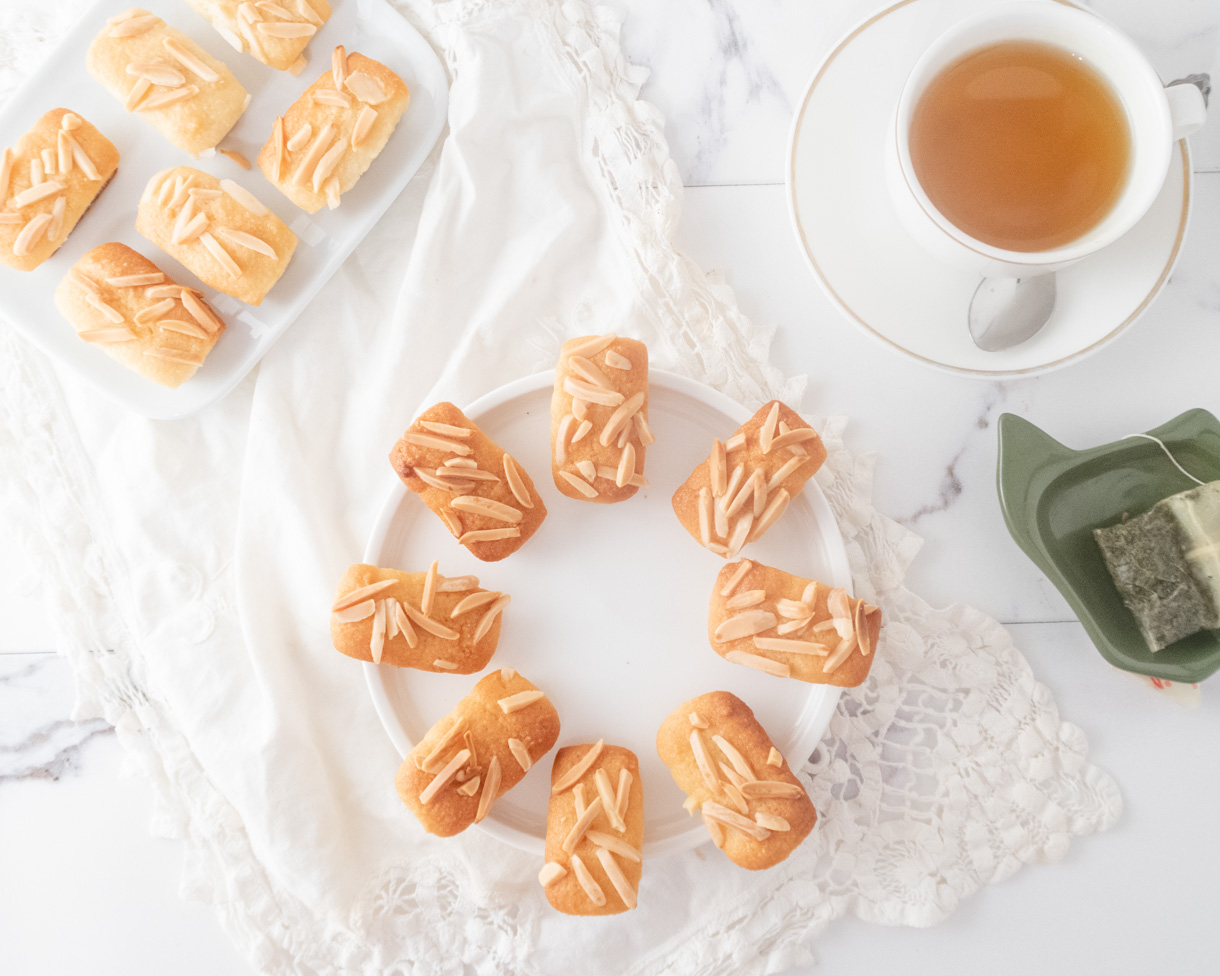 📖 Variations
My favourite way to serve financiers is still warm with a light dusting of powdered sugar, which is coincidentally also how I serve my classic lemon madeleines. There are many ways to serve and customize vegan financiers to your personal taste.
Add the zest of 1 lemon  or chopped candied oranges into the batter
Use hazelnut or pecan flour instead of almond flour in the batter
Add a berry, some chocolate chips, dry fruits, or nuts to the center of the financier before baking.
Dip half of the financiers in tempered dark chocolate
🥣 Instructions
Batter
The batter for these classic vegan almond financiers is very easy to make and can all be done by hand. No need for an electric mixer (YAY!!).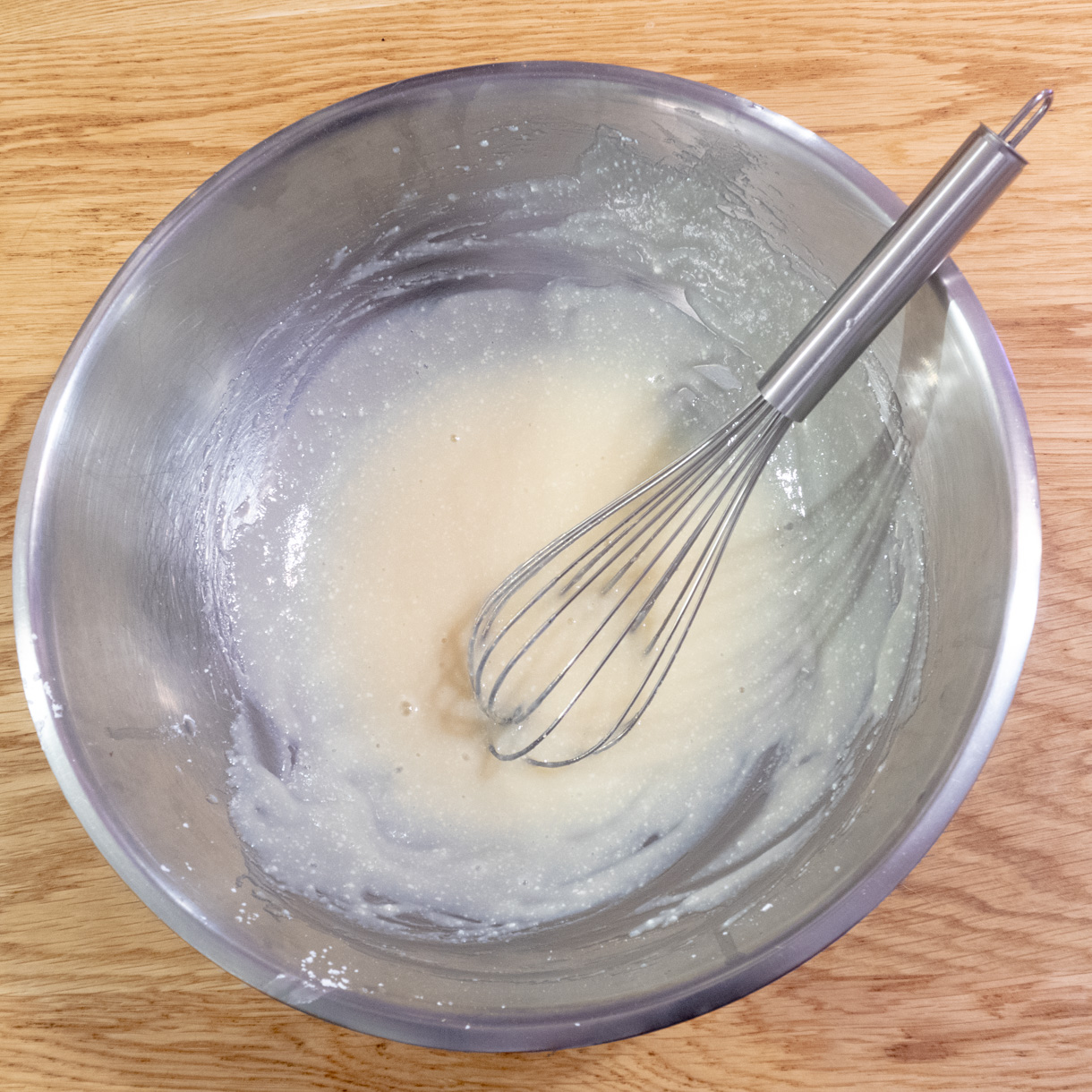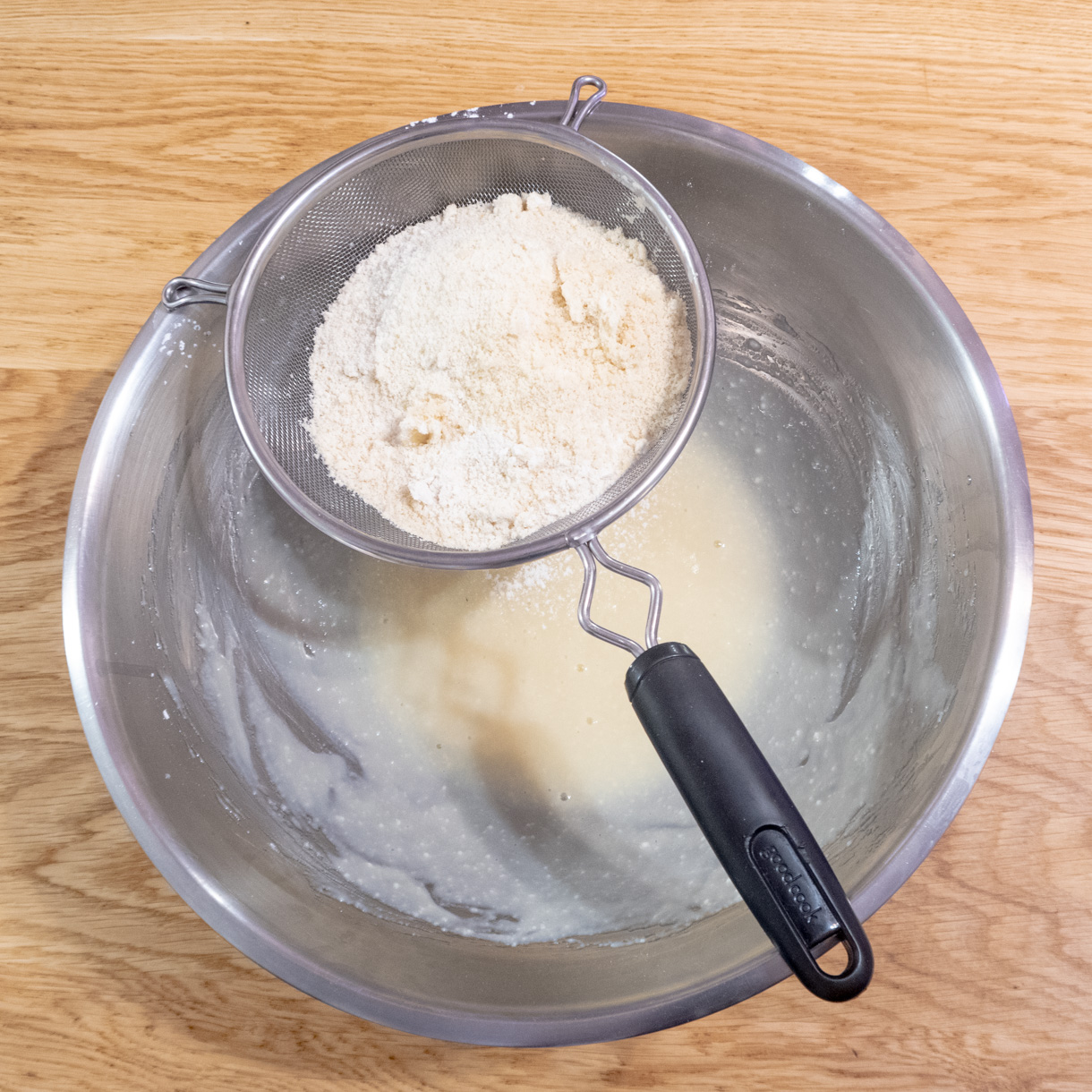 The tofu and sugar are whisked together until smooth. It doesn't have to be perfect but you don't want to see any tofu chunks in the mix.
The dry ingredients are then sifted to remove the inevitable almond flour. Use a sieve or strainer with a large mesh because if you use a fine mesh strainer, the almond flour will not be able to pass through. If there is leftover almond flour in the sieve at the end, make sure it doesn't have any lumps and then add it to the mixture. You can also pulse the dry ingredients in a food processor if you prefer.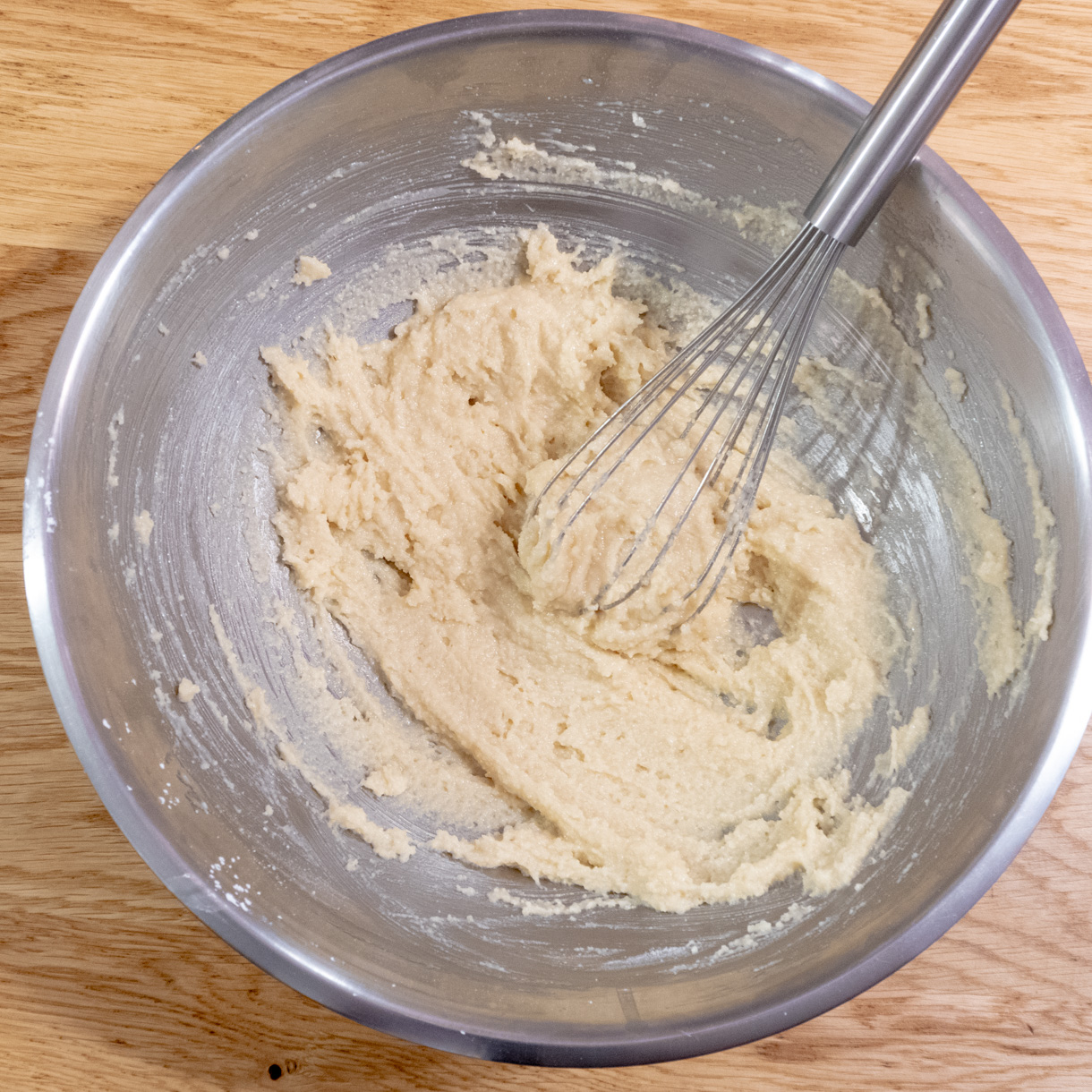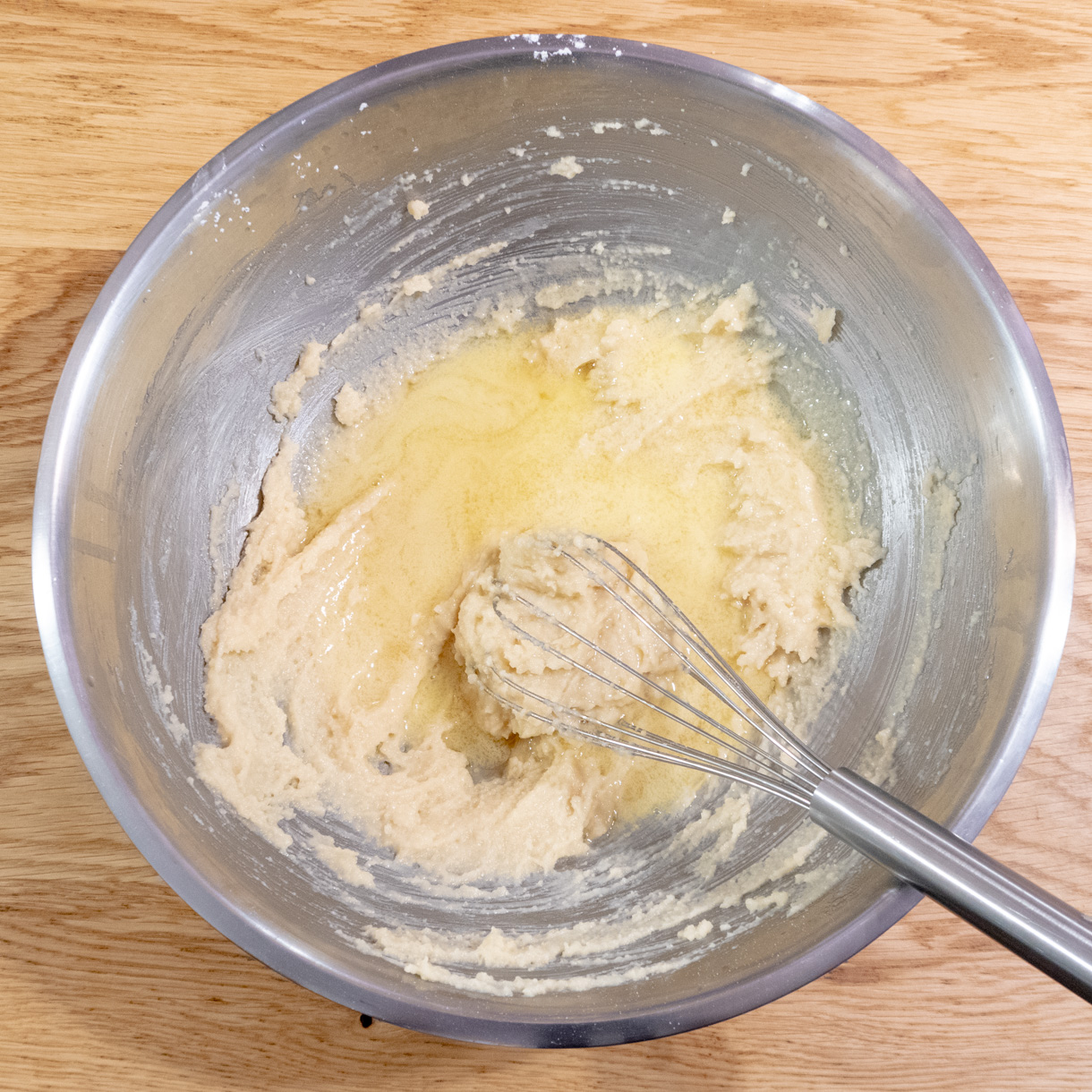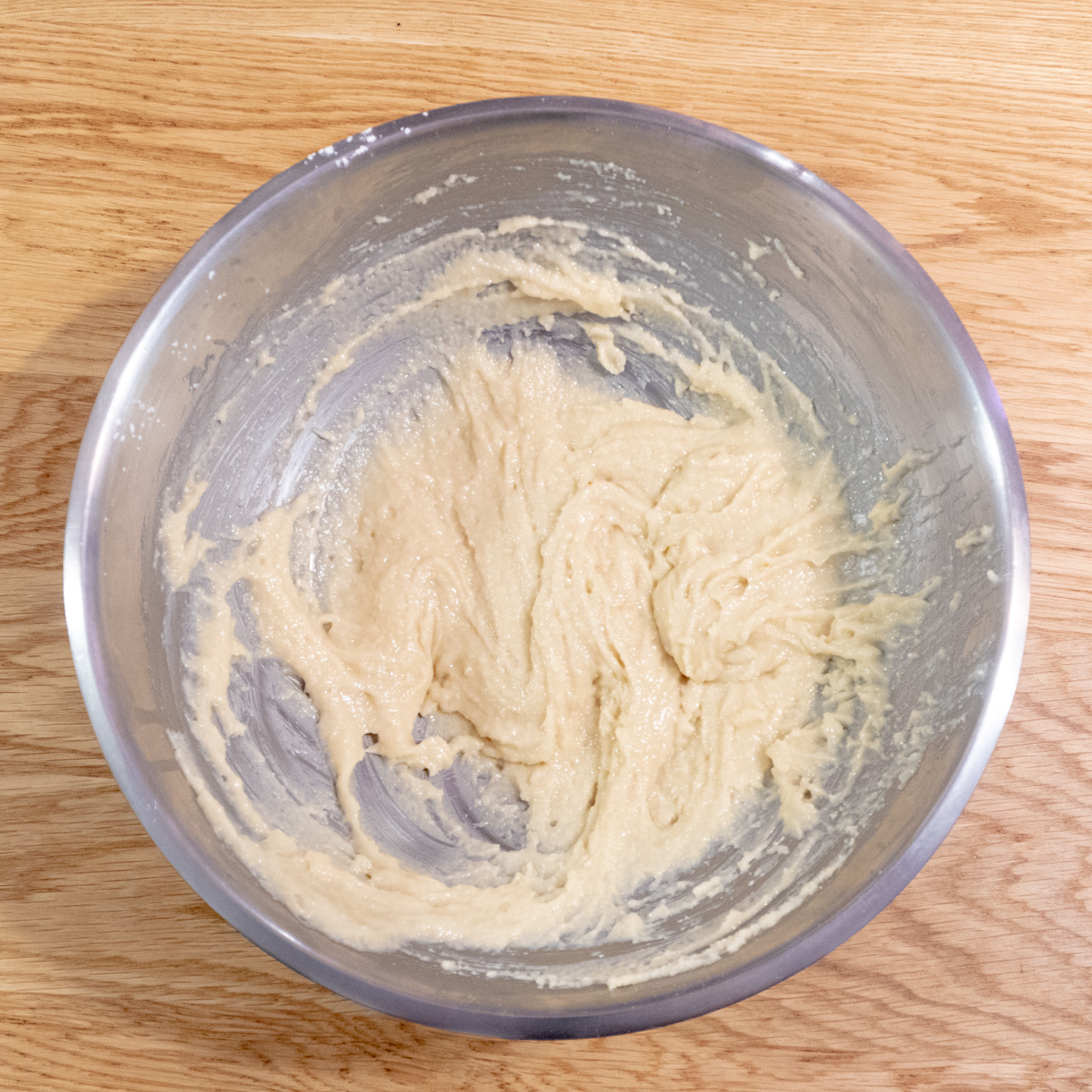 It's time to mix the dry ingredients into the tofu until you get a stiff batter. Do not overmix the batter. We then mix in the melted margarine, extract, and rum into the batter. You'll want to be gentle at this stage since it is easy to spill the butter as you try to incorporate it into the stiff batter.
Baking
Since my financier pan is made of silicone, I like placing it on a small baking tray for stability while I fill it and bake it. For a mess-free filling experience, I transfer the batter into a large pastry bag, a large freezer Ziploc bag will also work, snip off a small corner of the bag and fill each cavity to the top using a zig-zag motion. The financiers will rise as they bake but won't spread much so fill those all the way up.
Garnish with sliced or slivered almonds. You can also garnish with dried fruits, fresh berries, and a small drop of jam.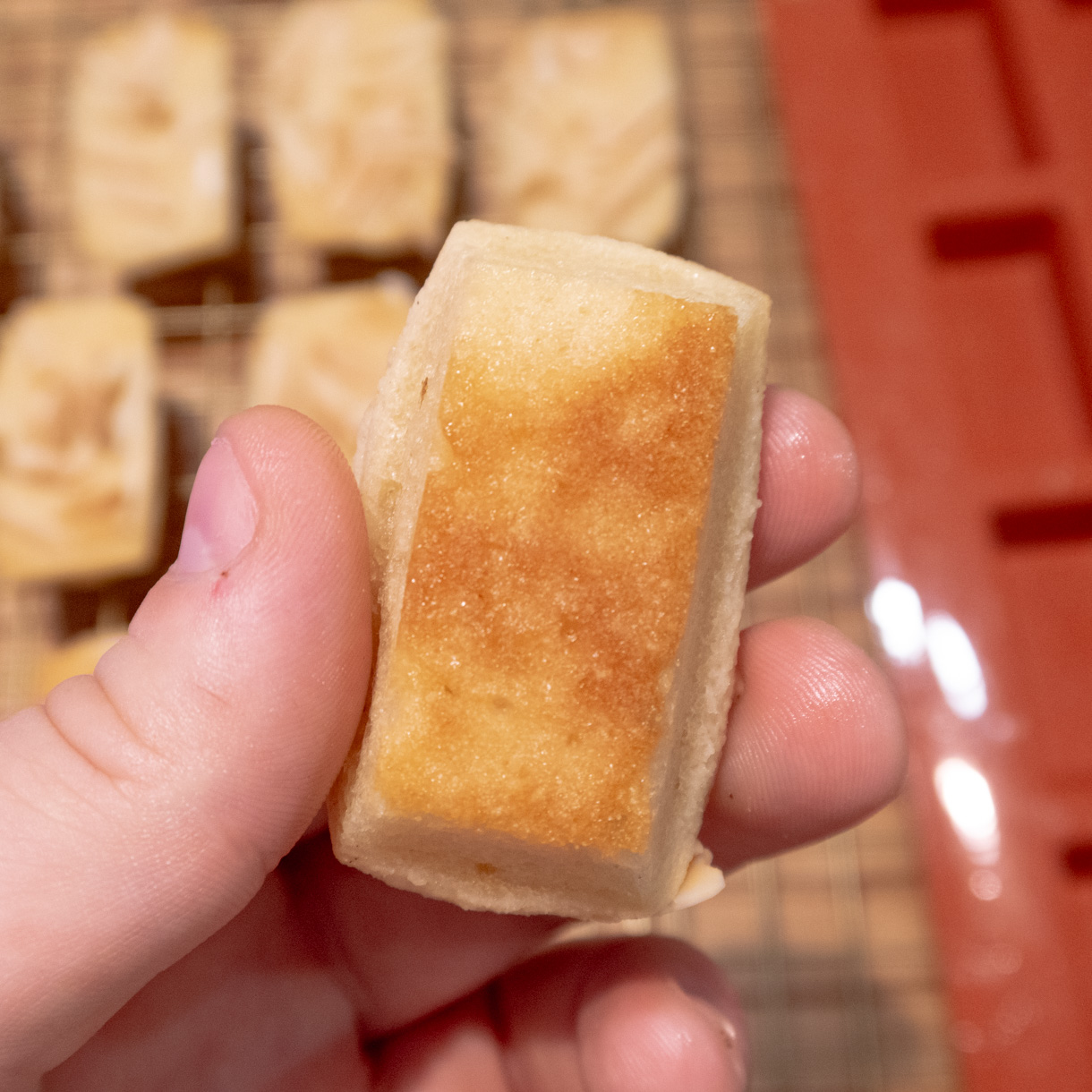 Bake the financier in the middle of your oven. The baking time for these golden cakes will vary depending on the material of your baking pan so check them out from time to time by inserting a toothpick in the middle of one until it comes out crumb free. The top and bottom of the financiers should be between a light to medium golden. They will be fragile so be careful when manipulating them to remove them from the baking pan or storing them.
🔪 Equipment
Financier pan. I used the Silikomart small financier silicone pan with 20 cavities. I had to bake them in 2 batches. Metal would be best. Can be baked in a mini muffin pan without liners. Adjust cooking time as needed.
Large mixing bowl
Whisk and silicone spatula
Sieve or strainer with large mesh
Large pastry bag, or 2 spoons
I highly recommend you use a digital scale and weight measurements when following my recipes as it is more accurate. The only exception is with very small quantities where I recommend using teaspoons.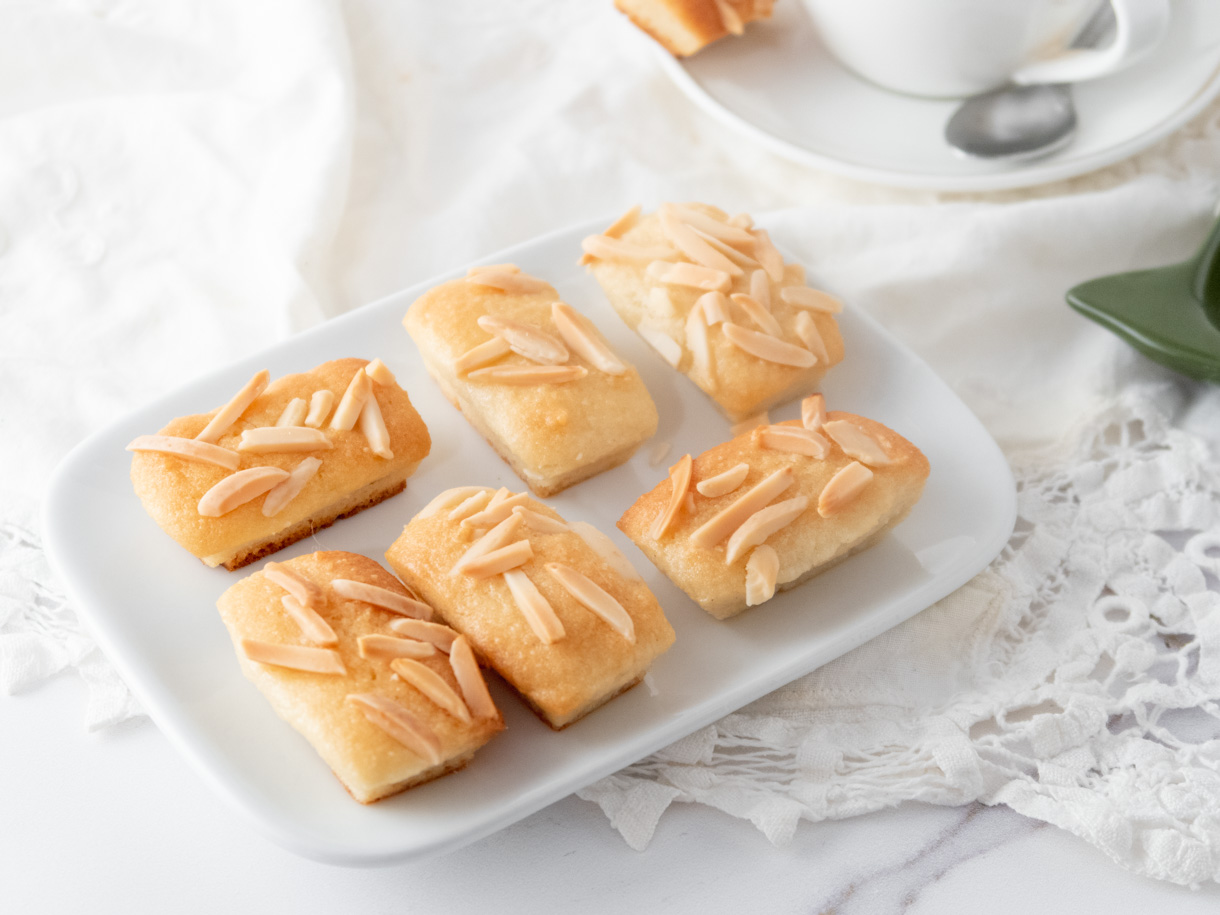 🌡️ Storage
Store the financiers in an airtight container for up to 7 days at room temperature, or up to 2 months when frozen.
You can also make the financier batter ahead, cover it with plastic film and press until it's in direct contact with the batter, and refrigerate for up to 3 days before baking it.
Recipe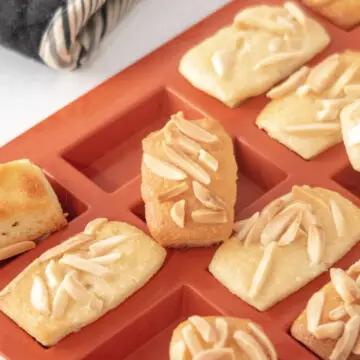 Print
Classic French Almond Financiers
Bite-sized vegan almond financiers make the best on-the-go snacks. These treats are crowd pleasers that are very easy to make and customize.
Servings
35
small financiers
Ingredients
Wet ingredients
150

g

silken soft tofu

(½ cup + 1 tablespoon)

130

g

powdered sugar

(1 cup)

45

g

melted margarine

(3 tablespoons) + extra for buttering the pan

1

teaspoon

almond extract

(4 g)

1

tablespoon

dark rum

, optional (12 g)
Dry ingredients
80

g

all-purpose flour

(⅔ cup)

100

g

almond flour

(1 cup)

⅛

teaspoon

fine sea salt

¾

teaspoon

baking powder
Other
Sliced or slivered almonds.
Instructions
Whisk the tofu and powdered sugar in a large bowl until smooth.

Sift together the dry ingredients to remove any lumps. Add the sifted ingredient all at once into the bowl and mix until smooth.

Stir the melted margarine, almond extract, and rum (optional) into the batter.

Lightly buttera financier mold and preheat your oven to 350°F (180°C).

Fill each financier cavity to the top using a pastry bag and garnish with sliced almonds.

Bake for 22 to 26 minutes, or until golden brown.

Leave in the pan for 5 minutes before releasing them and letting them cool down completely at room temperature. Enjoy
FAQ
What are other names for financiers?
Financiers were originally called visitandine, and are sometimes still found under that name in parts of France. They are also sometimes called friands in Normandie.
What shapes are financiers?
Financiers are usually small and shallow rectangular cakes that are made to look like small gold bars.
Got other questions? Feel free to ask them in the comments and I'll do my best to answer them.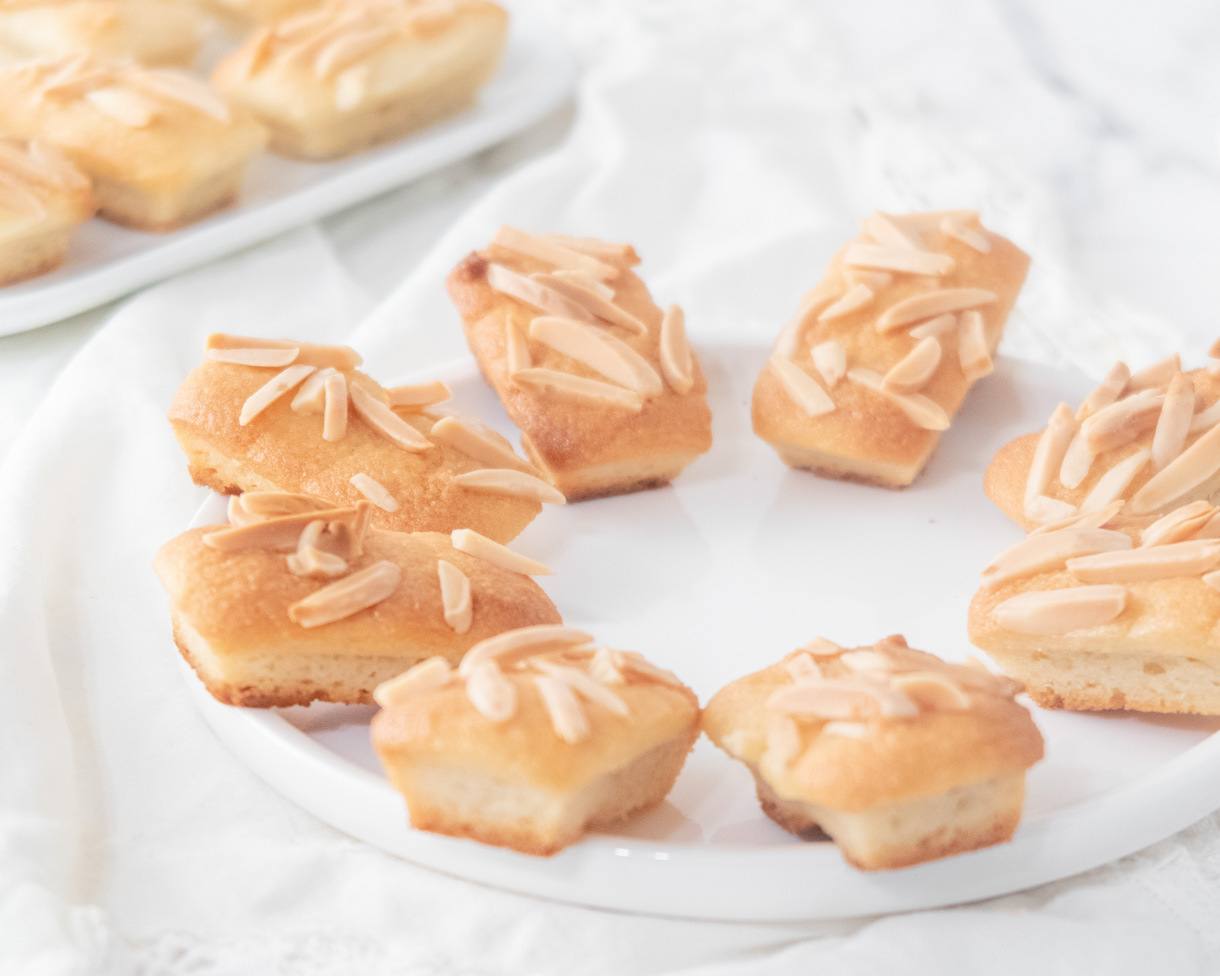 Did you try this financier recipe?
Don't be shy and let me know how it went! Leave me a comment below and share a picture on Instagram!